Online Exchanges




the-surfs-up.com
Volume 1, Issue 12
April 2002


Read Other
Surfs-Up Articles

New Chat Rooms

Getting Music Online

Internet Medicine

Buying Drugs Online

Digital Cameras

Sports Online

Streaming Media

Games Online

Internet Business Models

Ecommerce In Canada

Buying Cars Online

Handheld Devices

Telematics In Cars

Internet Logistics

Buying Drugs from Canada

Gambling Online



Sports History & Trivia















Online Exchanges
IDC projected in October that global B2B revenues would rise from USD282 billion last year to USD4.3 trillion by 2005. This represents a compound annual growth rate of 73 percent.
A growing percentage of Internet business to business (B2B) trade goes on between online exchanges.
These exchanges are networks set up online so businesses can buy and sell products in a controlled environment. Some of these exchanges are private, some are public and some are a combination of both.
A private exchange is when a company creates a network so it can connect its business with that of its suppliers. Tim Wilson of Internet Week reported in July that some large companies prefer private exchanges because it allows them tighter security over transactions, especially when negotiating complex contracts.
He interviewed Markus Frank controller for Siemens who said that tying Siemens' back-end systems into those of multiple public exchanges is difficult because there's no common interface. Siemens has been able to establish a common interface with suppliers via its private exchange because it has control over that environment.
In July Steve Konicki and Rick Whiting of Information Week reported that Volkswagen in Wolfsburg, Germany had bought $5.2 billion in goods on its private exchange, slashing procurement costs by 40% to 50%. Volkswagen also cut contract negotiations from three months to as little as a day, reducing costs by cutting weeks out of project cycles.
According to Wilson a private exchange can cost anywhere from $5 million to $10 million for equipment and services.
Jupiter Research predicted that spending on private exchange infrastructure would soar to more than $37 billion by 2005 from $230million in 2000, and that 15 percent of Fortune 2000 companies already had a private exchange in place.
According to a November CNET article by Eric Young, a few of the largest software makers competing for the private exchange business include Ariba, Commerce One, and i2 Technologies. They built about half of the private exchanges in existence today.
Aside from private exchanges there are also public exchanges, which allow players from all industries to buy and sell products over their online networks. Over the past few years, these public exchanges have been evolving into more industry specific exchanges, which are a combination of both private and public because they limit participation to buyers and sellers of a specific industry.
In an article in the McKinsey Quarterly last year, it was reported that the founders of public exchanges often had simple goals. They simply wanted "to streamline the participants' purchasing and procurement processes by building a common information technology platform." They never favored buyers or suppliers but wanted to become profitable entities in their own right.
Industry specific exchanges, on the other hand, offer more value to suppliers and buyers and are designed to improve the overall performance of the industry.
In March Steve Butler reported that in its newly released E-Commerce Trade and B2B Exchanges Report, eMarketer found that a handful of leading industry backed exchanges were signing up suppliers and ramping up transaction activity. By 2003, these exchanges were expected to see considerably more Internet based trade between their members.
According to Butler, Forrester Research predicts that trade through these industry specific networks is expected to grow from 7.8% of e-commerce activity in 2002 to 48% of online trade by 2006.
Similar conclusions have been identified in The Global Internet Economy, a report by Wharton management professors John Paul MacDuffie and Susan Helper. In an article in CNET in February they were quoted as saying, "there has been a distinct shift away from the specialized public exchanges, such as Ventro or VerticalNet, and towards large industrywide exchanges run by a consortia of incumbent firms, such as Covisint in the automotive industry and Transora in the consumer products sectors."
According to Jupiter Media Metrix, the automotive industry is expected drive the growth of ebusiness, with almost 50 percent of automotive B2B trade happening online by 2005.
Recent figures from the Covisint exchange seem to support this prediction. In February Steve Konicki of InformationWeek reported that the automotive industry exchange Covisint was handling 100 million supply chain procurement transactions per month between 2,000 suppliers and the leading automakers that founded the exchange.
He quoted Kevin Prouty, AMR Research analyst who said, "a hundred million transactions a month is roughly the equivalent of an entire auto company's monthly procurement." Prouty said the number of suppliers using Covisint was impressive because suppliers initially had been reluctant to sign on to the exchange, "fearing they'd be pitted against one another in a bidding war.
Prouty says automakers and suppliers are primarily using the browser based SupplySolution software, called Covisint Fulfillment, in an inventory management system in which automakers inform suppliers in real time of parts that are used, letting suppliers automatically maintain the stock of those parts at predetermined levels."
Ford, General Motors and DaimlerChrysler formed the Covisint exchange in February 2000. In July the company launched Covisint Japan, a new subsidiary geared toward the company's Japanese customers and partners, especially Nissan, which joined the exchange in 2000. European automakers Renault and Peugeot Citroen have also joined the exchange.
As part of the exchange Covisint also hosts online auctions, electronic parts catalogs and provides applications for sharing inventory, manufacturing schedules and automotive designs online.
The Transora exchange was launched in the fall of 2000 by a group of 50 companies, which includes Coca-Cola, General Mills, Kraft Foods, Procter & Gamble and Unilever. In July the exchange introduced its global Data Catalogue which enables manufacturers and retailers to synchronize product information online eliminating order and invoice errors.
There are other industry specific exchanges that seem to be thriving. Bob Tedeschi of the New York Times reported in July, Pantellos, an exchange for the utilities industry, had handled close to $200 million in transactions since it began in January. ChemConnect, an online chemicals exchange, had moved over the $1 billion mark in transactions. Intercontinental Exchange, a trading site for electric power, gas and oil had also handled more than $10 billion in trade since it had opened ten months before.
According to Butler, two other examples of exchanges that Forrester anticipates will see an increase in e-commerce trade include e2open in the electronic components industry and Elemica in the chemicals industry.
Unfortunately not all news has been good for exchanges. Tedeschi reported in early 2001 Forrester Research predicted the number of B2B exchanges would shrink from about 1000 to a mere 180 over the next two years.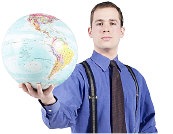 He interviewed Forrester analyst Matthew Sanders, who said that while buyers have been quick to join these exchanges suppliers haven't been as eager.
Sanders said that exchanges were created with the "premise that if a corps of powerful buyers in a given market gathered on one site, the suppliers would come running - even if that meant the suppliers had to engage in auctions in which they underbid one another for the right to sell their wares." In many cases the suppliers didn't come.
In February Alorie Gilbert of CNET reported that many online exchanges have headed to the software industry to stay afloat. Gilbert reported that the online life sciences exchange SciQuest had acquired biotechnology software maker Textco in February. Textco develops software for analyzing and tracking genetic research. Gilbert wrote, "After reporting a net loss of $84.3 million on revenue of $51.7 million in 2000, SciQuest began phasing out its online exchange for lab products and supplies, and cut its staff in half."
"Ventro, which used to compete with SciQuest as an online exchange, acquired software company NexPrise last year, after abandoning plans to provide software and hosting services to online exchanges." The company, now called NexPrise, sells software that helps manufacturers negotiate supplier contracts and develop engineering designs online.
"Verticalnet Software, owner of more than 50 online business portals, has adopted a similar strategy. The company recently said it plans to sell off its portals unit to focus on its software business, which it expanded in December with the acquisition of Atlas Commerce. Atlas develops software that lets companies hold auctions and order supplies online."
Another negative factor for online exchanges, is that businesses have been slow to move their trade online. Butler projected that large companies would likely take the better part of the next 10 years to migrate their EDI based trade over to the Internet.
Butler reported that EDI, which lets businesses exchange critical information on payments, product services, or logistics over special telephone lines or leased data lines, is still very much an important part of electronic trade between businesses. According to an eMarketer report it would remain that way for some time.
Using stats from the US Census Bureau, Butler reported "EDI accounts for 88.3% of total e-commerce sales in the wholesale sector, leaving just $24.9 billion of the $212 billion in e-commerce trade to flow through other e-commerce channels, such as the Internet. This confirms the predominance of EDI networks as the backbone of e-commerce trade, and points to the continued reliance upon these networks by leading enterprises in the United States."
The good news is that in the meantime businesses are expected to participate in various e-commerce networks, including B2B exchanges.
MacDuffie and Helper believe that one form of B2B will rarely address all of a company's needs and most will use a variety of different exchanges.
Young supports this view when he writes, "Public marketplaces can link buyers and sellers that may not have done business before… Private exchanges, however, are better for serving regular customers and for sharing up to date information with suppliers and customers."
"A lot of what the Internet and B2B do is reduce information and coordination costs," writes MacDuffie. He believes that that kind of benefit is better than any kind of approach to procurement and supplier relations that has gone on in the past.
Unfortunately it is technologically difficult to connect different exchanges. Wilson reported "at the highest level, most B2B players are relying on XML to interconnect exchanges."
"But there are so many XML implementations that even XMLdocuments often must be "translated" before they can be used by internal corporate applications such as ERP.
A few vendors, such as WebMethods, are offering XML gateways that let companies write B2B data once and then send it to many partners in a usable format."
Last but not least industry specific exchanges may also have to deal with antitrust legistlation. "Their partners often enter into joint purchasing agreements that call for the sharing of price, quantity, and other supply chain data, and regulators in the United States and Europe thus worry that CBVMs (Consortium-based vertical marketplaces) might treat sellers or competitors unfairly or even engage in anticonsumer behavior such as price-fixing, " it was reported in The McKinsey Quarterly.
While there is no question there are many hurdles to overcome, the prognosis still looks good for the future of Internet exchanges. The main thing going for them is that they add value to supply chain management by opening up the communication barriers that have existed in the past.
Although some businesses have been slow to get on board the overall benefits will eventually push them towards exchanges becaue they will provide them with a level of efficiency that they have never known before. The technological problems existing will eventually be resolved and exchanges will interconnect.
In an interview with Francis J Quinn for the Supply Chain Management Review in Nov., supply chain guru Michael Hammer identifies the impact best when he says, "when the dotcoms crashed, everyone seemed to think that the Internet revolution was over. That's far from the case. The real power of the Internet lies in its ability to connect companies easily, quickly, and inexpensively. Look at it this way: EDI is a very good thing, except for the fact that it is expensive, slow, and limited. The Internet, on the other hand, allows you to hook up company to company almost instantly. The Internet is everywhere."
"Browsers have become universal interfaces, and XML is becoming a flexible means for system to system interconnection."
"The Internet is real time and it's inexpensive. It turbocharges what we have been doing in the past. Importantly, the Internet also allows interconnection of internal processes at multiple companies. This was so complicated in the past, it almost never got done. In short, the Internet's impact on the supply chain and on the outsourcing decision regarding other business processes is profound."

Below are a few links to some of the industry specific exchanges.

• Descartes

• Trade-Ranger

• Pack Expo

• GEIS

• Exostar

• Food Trader

• New View

• Build Point

• Pantellos

• EFS

• SciQuest

HOME

© 2000-2006 Internet Resources
All Rights Reserved.