Telematics in Cars

the-surfs-up.com
Volume 1, Issue 10
September 2001

Read Other
Surfs-Up Articles

New Chat Rooms

Getting Music Online

Internet Medicine

Buying Drugs Online

Digital Cameras

Sports Online

Streaming Media

Games Online

Internet Business Models

Buying Cars Online

Handheld Devices

Internet Logistics

Online Exchanges

Buying Drugs from Canada

Gambling Online



Sports History & Trivia





















Telematics in Cars
When you combine a car with a computer and add some wireless Internet access, you have what is known in the automotive industry as Telematics.
Telematics means having things like voice activated Internet access, phone, news, sports, email, stock quotes and navigation features, all from the comfort of your car.
If you think this sounds like just a little bit too much to think about while your driving, you're not alone.
There has been a great deal of controversy over the technology that is seen as a contradiction providing both safety features and safety hazards.
At a time when talking on a cell phone is seen as dangerous, the public seems in no mood to embrace some of this new technology.
While services like navigation systems and roadside assistance are perceived as positive features, access to email, entertainment and stock quotes are viewed as negative.
In an April survey released by Greenfield Online, 62 percent of people polled said that mobile phone use should be banned while driving. There were only 6 percent who wanted email and Internet access in their cars and only 5 percent who said they would like to be able to download music from the Internet in their cars.
Rachel Konrad of CNET News reported in July that legislation was being considered in 40 states that would ban handheld cell phones and other devices while driving.
The same month, Justin Hyde of Associated Press quoted Terrence Connolly, director of GM's Safety Center, who told a National Highway Traffic Safety Administration (NHTSA) panel that 'the automaker believed voice- controlled devices were the best answer to safety concerns over in-car computers and cell phones.
"We understand that it's not the end all, and it doesn't resolve all of the cognitive work load issues by any stretch of the imagination," he said, "but part of what OnStar is doing is off-loading tasks... from the driver of the vehicle."'
Geraldine Sealey of ABCNews reported in June, "in the interest of cutting down on driver distractions, many automakers and wireless communications companies are focusing on hands-free and voice recognition devices, similar to the OnStar system, which are considered by many to be safer than handheld units."
According to Sealey, Ford and Qualcomm's Wingcast system will also provide hands-free phone and e-mail as well as personalized news, stocks, movie listings and a range of other data when it debuts in Ford vehicles next year.
But will hands free devices really make that much of a difference on safety?
Not according to research reported by Konrad, which was done as far back as 1997 and published in the New England Journal of Medicine.
"Back then, Dr. Donald Redelmeier of the University of Toronto and Dr. Robert Tibshirani of Stanford University determined that talking on a cell phone while driving-- even a hands free phone-- quadrupled the risk of being in an accident.
The pair surmised that keeping the driver's mind focused on the road is more important than keeping his or her hands on the wheel. They recently revisited their 1997 study for the Canadian Medical Association Journal, finding that they may have originally underestimated the risk."
She further reported that a similar study was done in Japan during a six month period between 1997 and 1998. Japan's National Police Agency found that drivers using cell phones caused 2,297 accidents, 25 fatalities and 3,000 injuries and that 43 percent crashed when trying to receive a call, 22.9 while dialing and 16.7 while talking.
In June Glenn Derene of Forbes reported that the NHTSA estimated that driver distraction was a major factor in up to 25% of traffic accidents.
Derene asks, "How focused will a driver be if he's got a real-time stock feed in his car and the market's plummeting, dragging down his life savings? Do you want to be on the same road with this guy?"
In June Jerry Flint, reporting for Forbes on the Fiat system, said, 'there's a small screen on the dash "to allow drivers to read the information without taking their attention from the road." We will have all this available, too, and it will work. And we'll probably add sound-alarm radar that warns us when we're about to run into someone because we're watching the little screen on the dash instead of the road.'
Sealey reported that Clarion's Auto PC, Siemen's Automotive system and Quick-Scout also work on a '"visual interface"' model. The Quick-Scout system, allows a handheld device to slip into a docking cradle on the main console of the vehicle so drivers can download e-mail address books, calendars and phone lists.
'"At this point, safety and human factors... lag far behind electronics development... If action is not taken a significant number of information system- related deaths and injuries will result,"' Hyde quoted Paul Green, a senior research scientist at the University of Michigan Transportation Research Institute.
He further reported Green as saying studies show drivers have a tendency to take their eyes off the road even with a voice-activated computer. Greens views were echoed in other papers, one by another University of Michigan scientist, Barry Kantowitz, and by four researchers from the University of Iowa.
According to Sealey, the Ford Motor Co. announced plans for a $10 million laboratory at its research facility in Dearborn, Mich. to study how much data drivers could safely digest while behind the wheel. A government lab studying driver distraction was also to open at the University of Iowa.
Konrad reported that Ford's Virtual Test Track Experiment (Virttex) in Dearborn is the first automotive lab to feature a driving simulator that tracks drivers' eye movements while using onboard gadgets. At the same time the driver tries to maneuver curves on simulated highways. She said Ford plans to release test results later this year.
But how much more research is really needed? Doesn't our own experience tell us that it is difficult to keep focused on two things at once? Until researchers can come up with a car that can drive itself, ignoring the safety hazards of some of this technology is negligent?
On top of the safety issue, there is also the added issue of privacy. Although the Global Positioning System (GPS) technology offers the safety feature of knowing where you are at all times, records are being created that tell where you've been, where you are and where you're going.
Cameron Crouch reported for PC World in April, "Advertisers are eager to take advantage of location services to alert you when you pass near a store that might be of interest. They call it the tactic mobile commerce or "m-commerce."
Konrad wrote, "OnStar is actively researching text-to-speech software from small technology companies as the division aims to push location- based commercials from banks, gasoline stations, movie theaters and retailers to drivers. So-called push ads, beamed via a wireless network and overriding a driver's stereo system, are becoming part of OnStar's "Virtual Adviser" -an automated, cellular- based concierge service offered as an option on most GM vehicles since January."
Crouch interviewed Alan Davidson, associate director of the Center for Democracy and Technology who was quoted as saying, '"Location services monitor movement and habits, something many consumers may not want known.... If a carrier collects information, somebody will want to use it for litigation or an Investigation ...While the Fourth Amendment protects individuals, the rules are very different for third party companies that collect information."
Crouch also interviewed HP Lin, president and chief executive officer of Televigation who said the location data would be destroyed after one day to prevent third party requests.
Aside from the privacy issue the technology does offer some positive safety benefits for drivers.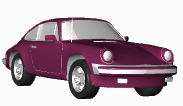 Eric Young of the Industry Standard reported in April that telematics makes it possible for Cadillac Seville drivers who subscribe to the OnStar service to get directions by pressing a blue button on their rearview mirrors. A button with a red cross on it calls for a tow truck.
Sealey reported that OnStar offers roadside assistance, stolen- vehicle tracking and routing services to 1 million subscribers.
According to Crouch the On Star and Televigation's Navigation service not only provide directions as you drive but other services include location tracking once your airbag has been deployed, and the remote unlocking of doors.
Derene reported that if "an OnStar- equipped car is reported stolen, its doors can be locked or unlocked remotely, its location can be reported to police, and an agent can even cut off the car's engine." He further reported that GM had integrated OnStar into 32 of its 54 models for 2001. Toyota was to use OnStar in its Lexus-division LS430, and the Acura unit of Honda was to have OnStar on its 2002 RLs.
According to Young, in the event of an accident, ATX Technologies, which is working with Mercedes -Benz and Ford's Lincoln and Jaguar lines, provides a system that automatically notifies a call center to send help.
He further reported that according to analysts, by 2004 buyers could be looking at cars that automatically transmit diagnostic information to dealers, who then can schedule maintenance.
Dan Neel of InfoWorld reported in January that at the 2001 International Consumer Electronics Show in Las Vegas, Chet Huber, the president of OnStar, said GM had begun engineering all of its cars to eventually have OnStar technology "organically embedded" in nearly every part of the vehicle.
He quoted Huber as saying, '"If the vehicle is designed knowing that it will have [OnStar], then every time you are about to take your car in for service, the dealership hits a button and at two in the morning they download your car's computer and are ready for the car when it comes in the next day. You'll have your parts teed up before you get there... In some cases, you'll be able to download a software patch that completely eliminates the need for the service experience."'
Vehicle diagnostics is one of the features that Motorola is planning to add to its telematics services in BMW cars, Richard Shim reported for CNET in July.
He further reported that Motorola has a deal with BMW and Audi to equip their cars with telecommunications and computing capabilities including wireless communications and global positioning system (GPS) satellite tracking.
Young is quick to point out that telematics is in standard top of the line vehicles because of the annual subscription for these services that range anywhere from $199 to $399.
Neel reported that OnStar was shipping in every Cadillac and shipping in one of every four of GM's other car models.
Writing for ABCNEWS in April, Andrew Seybold, said that General Motors' OnStar service had expanded its offering to include many of the General Motors brands of cars. It was also providing the first year of service for free.
He further reported, however, that customers were balking at renewing their service, which cost between $120 and $240 a year, because they did not believe that safety alone was enough of a reason to pay for it.
Although consumers don't want to pay extra, they do like the safety features of telematics. In the April survey by Greenfield Online 30 percent of consumers said they would like theft deterrent systems and 22 percent would like hazard sensors installed in cars. The built-in global navigation system was also popular with consumers.
'"Telematics is too young to be thought of as a revenue generator. Customers don't really know why they need to pay for services that aren't well defined," Gartner analyst Thilo Koslowski was quoted by Shim. "Automakers shouldn't look at it as being about revenue, but rather improving the customer's experience and maintaining --if not growing --market share."'
Hyde reported, however, that automakers see telematics as a lucrative source of new income. Saul Rubin, an auto industry analyst with UBS Warburg, estimates that worldwide revenue from telematics will grow from $4.2 billion this year to $47.2 billion in 2010.
According to Seybold, "because the telematics area is seen as the next hot market it is attracting lots of other players. Recently Intel announced a set of partnerships with Microsoft, IBM and others that will bring its chip technology into the automobile. In addition all of the car companies are on board as are entertainment device vendors such as Clarion, and Visteon with their soon to be released MP3-CD player."
John Spooner reported for CNET in April that in-car computers based on Intel's chips could begin shipping as soon the second half of 2002.
According to Hyde, Delphi will soon start building an Internet capable docking port for cell phones and Palm computers.
The BBC reported in June that the UK's Trafficmaster had fitted sensors to more than 8,000 miles of major roads. The sensors collect traffic speed information for users so they can avoid traffic jams.
The firm had also installed networks in France, Italy, Benelux states and Germany. In February Trafficmaster announced the purchase of California -based Teletrac to build a US presence.
In July Oracle had formed an alliance with the telematics company Wingcast. Wingcast is a joint venture between Ford Motor and Qualcomm and is expected to outfit the 2003 model Fords with features like Internet and email access. The two companies were to establish a research facility in San Diego to develop the applications that some believe will make telematics a $42 billion industry by 2010, Ben Charny reported for CNET.
According to Ian Fried of CNET, Sun Microsystems had inked a deal with General Motors' OnStar unit earlier this year to try to make Java technology the computing standard for the automotive industry.
In other developments, Crouch reported that Airbiquity provides a Global Positioning System accessory that fits onto most Nokia phones so that users can reach a call center so they get can directions or assistance. Airbiquity was expecting to partner with AAA or JD Power Car Club. Sprint PCS and other wireless carriers were also expected to roll out similar services, he reported.
The telematics industry seems to be evolving in various directions but car manufacturers should rethink the need for things like in-car email and Internet access. Not only will these services distract drivers but they will also be redundant. With other mobile devices already supplying these services, there will be little need for motorists to have further access from their cars?
On the other hand, vehicle diagnostic services and safety features from global positioning systems will provide services that consumers won't be able to get elsewhere.
And the one thing we will all live for is the day when diagnostic tools are embedded in every car part so that owner's visits to service stations and auto mechanics will be limited. By then, it is hoped that downloading a patch from the dealer's site will do most of the work.
In the meantime, however, with winter soon approaching, most of us would just settle for a plain old remote control device that has the ability to start and warm up the car.
HOME
© 2000-2006 Internet Resources
All Rights Reserved.